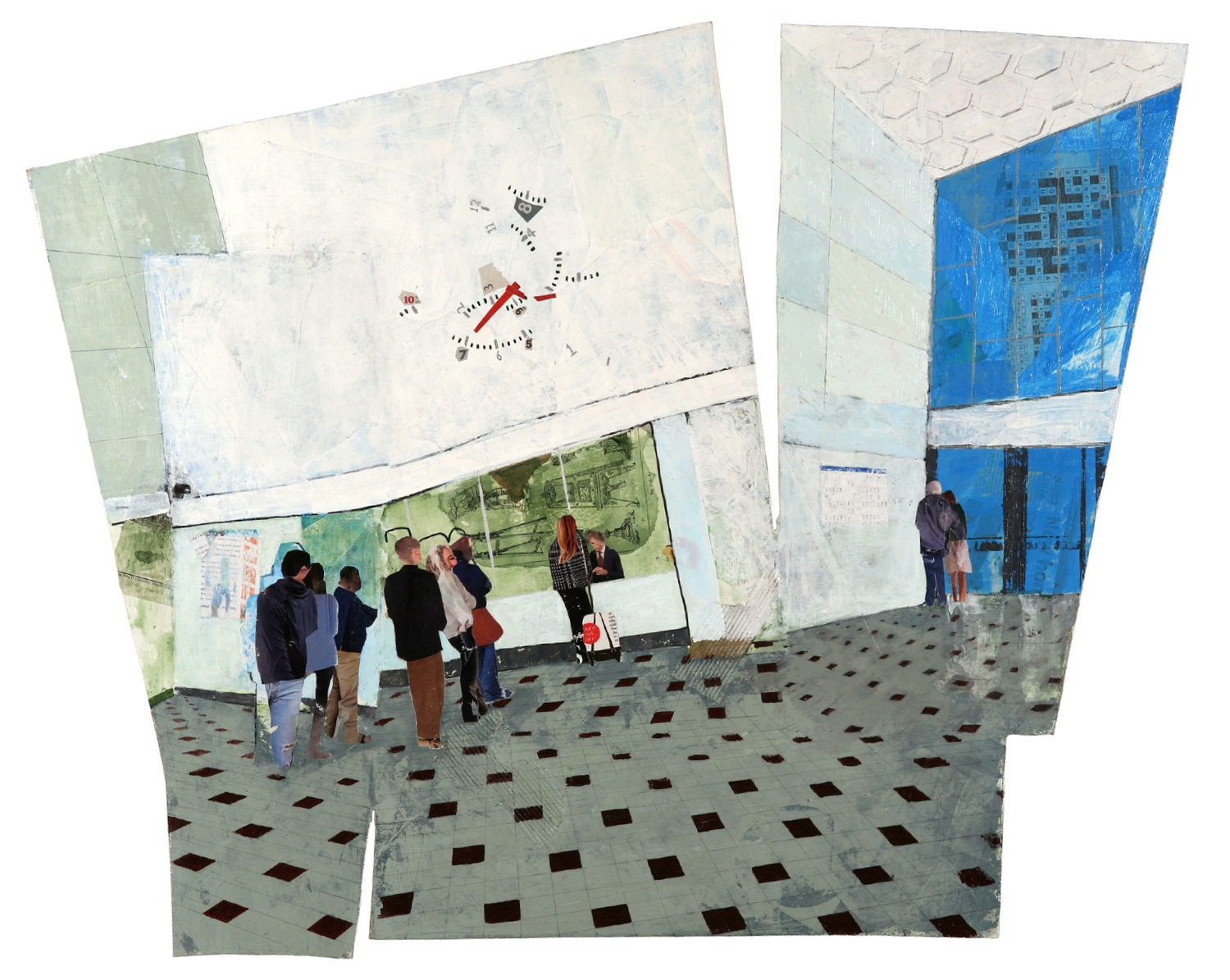 Welcome to my website. So much going on this Spring, hard to know where to start. Firstly though I have had two pictures selected for the New English Art Club exhibition at the Mall Galleries in London in June. The pictures, Leaving Home (above) and You're It!, are part of my ongoing series based on childhood memories.
Plenty of chances to meet me and see the new work this Spring. Here's a list, but please do contact me if you need any details, or better yet sign up for the Art Bulletin.
Open Studios
Digswell Arts Trust Open Studios, 60th Anniversary Celebration, 6th-7th May 11am-4pm
The Forge, Hertford Rd., Digswell,
Art Fairs
Reading Contemporary Art Fair, 22nd – 23rd April, Riverside Leisure Centre, Reading
Private View on Friday 21st. If you are intending to come, please do let me know, as I have a limited number of free passes for the Private view, and 2 for 1 tickets for the whole weekend
Great Escapes
, 27th April – 7th June Nude Tin Can Gallery, Hatfield Road, St. Albans.
I will have 4 works in this small exhibition, in this always interesting contemporary gallery in St. Albans. I will be at the showcase night on Friday 28th April.
Hertford Open Exhibition
, Sunday 30th April – Sunday 14th May, Cowbridge Halls Hertford.
This is the Annual Open exhibition, where I hope to have 4 or 5 paintings among the 250 or so on show.
And if you haven't checked them out yet, please do view the Exhibition catalogue and short video from my Sunbury Solo show in October.
Click here to sign up for my Art Bulletin and enjoy the site.