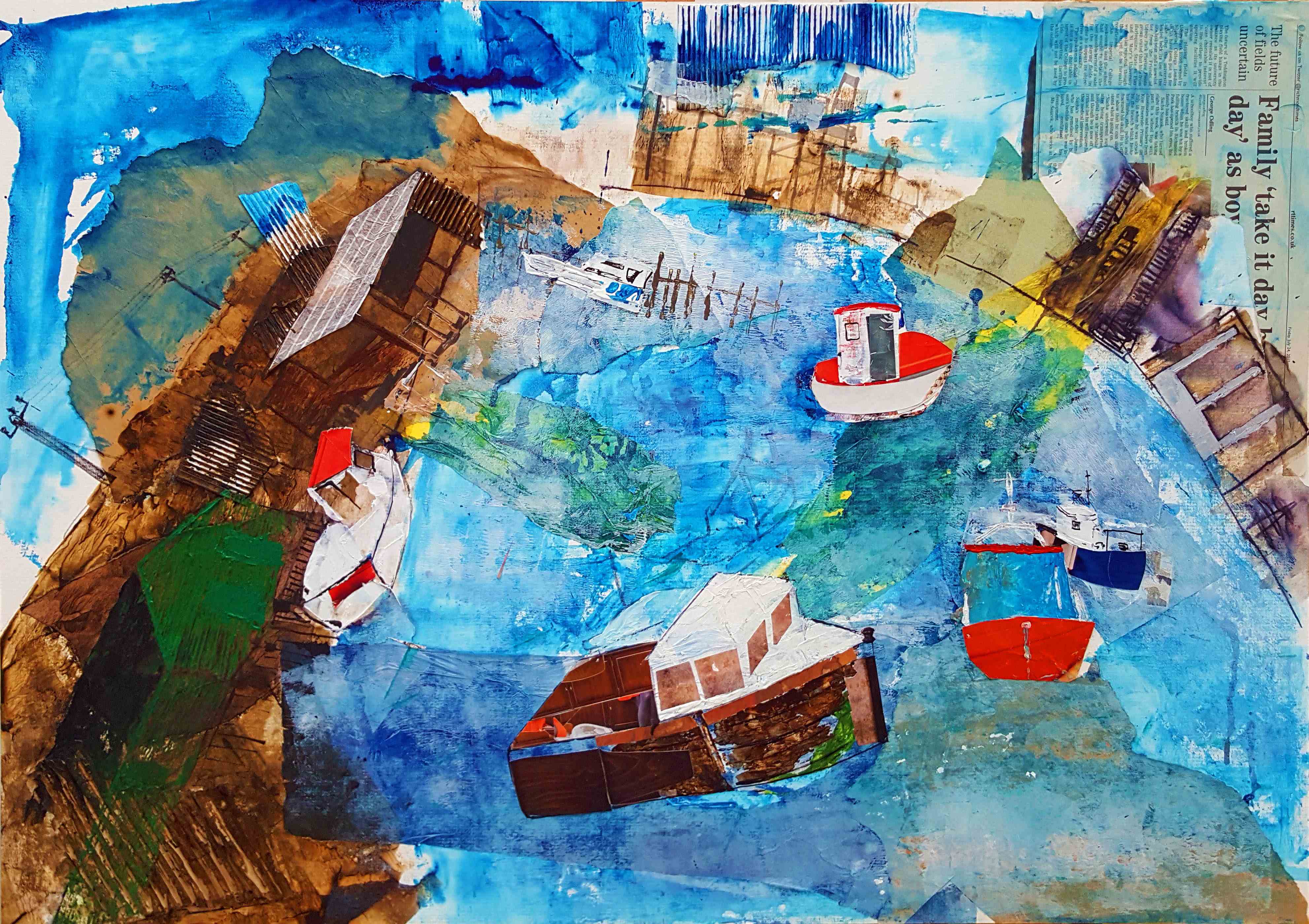 Welcome to my website. The above piece is of Paddys Hole, a small harbour on Teesside. I was there this summer to take part in Sky Arts Landscape Artist of the Year 2017, which was incredibly exciting, so watch out for me in the series, which will be showing this Autumn. This piece was actually a practise for the show, but it has been pre-selected for the National Open Art competition, one of the largest Art competitions in the country. They are currently running a World vote, so if you'd like to support me and vote for this work, please do click here.
Plenty of chances to meet me and see the new work this Autumn. Here's a list, but please do contact me if you need any details, or better yet sign up for the Art Bulletin.
Exhibitions
Herts Open Studios 2017, 23rd – 24th September, Digswell Arts Trust, The Forge, Digswell AL6 0BU
I will be taking part in Herts Open Studios again this year, but this time from my Studio, along with 5 of the other artists there. Do watch out for the brochures which are out now, at venues across Hertfordshire. The whole event runs for the month of September.

Colour and Form, The London Painters and Sculptors Group, 2nd – 8th October Strand Gallery John Adam Street (just off the Strand), London WC2N 6BP.
I will be exhibiting with the LPSG for a week in October. Should be a great show with some super artists in a lovely Central London space. The Private View will be on Tuesday 3rd October.

And if you haven't checked them out yet, please do view the Exhibition catalogue and short video from my Sunbury Solo show last year.
Click here to sign up for my Art Bulletin and enjoy the site.