Since Christmas I've primarily been working on a series of pictures of a view from Lambeth Bridge in London.  I had started with a collage created from photographs taken from the bridge.  I take many images walking back and forth, print them out, and then spend hours cutting them up and re-arranging until I find an interesting composition.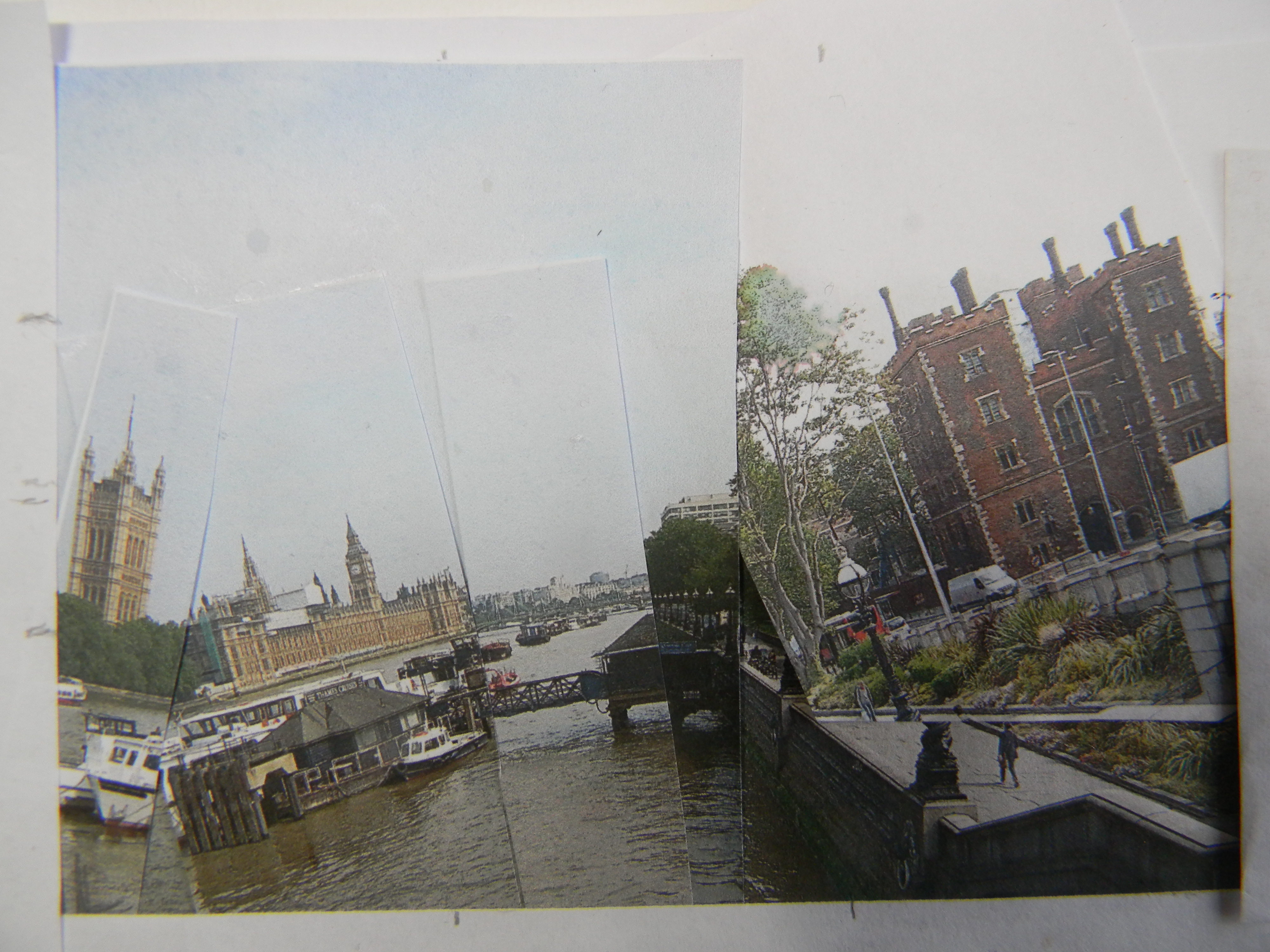 I then tried an experiment, making a large (A1 size) pen drawing on a large sheet of paper, just using a black marker.  My immediate thought was to further enhance the buildings by colouring the sky and sea, which I did by collaging with various types and colours of blue paper, and blue-washed newspaper.  This worked so well I didn't go any further, and result (below) feels finished.
Next I started with this image, and copied it (again large A1 scale) with acrylic paint.  The initial result was incredibly full-on, and I'm trying to bring it under control.  I washed the entire sky over with pale blue, collaged the sea with the blue papers (below).  I still feel it's too intense, especially Lambeth Palace on the right, so I'm keeping working on this one to bring it under control.  I do really like the sky and far skyline though.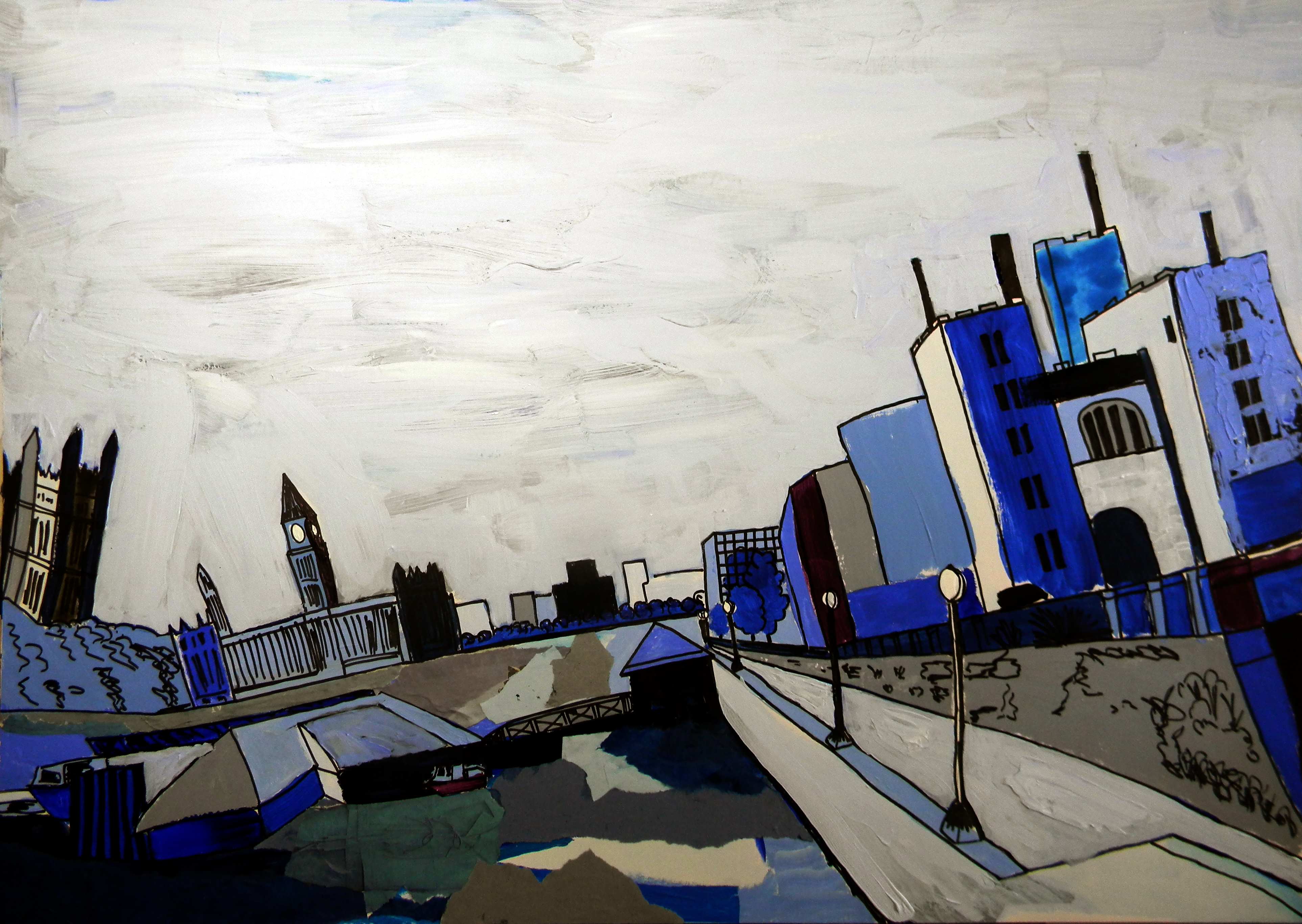 For a bit of fun I created 2 alternative, smaller images fairly quickly.  Firstly a pen and wash, and then a continuous line drawing, splattered with coffee!  I quite like them both.  Both took a couple of hours to make.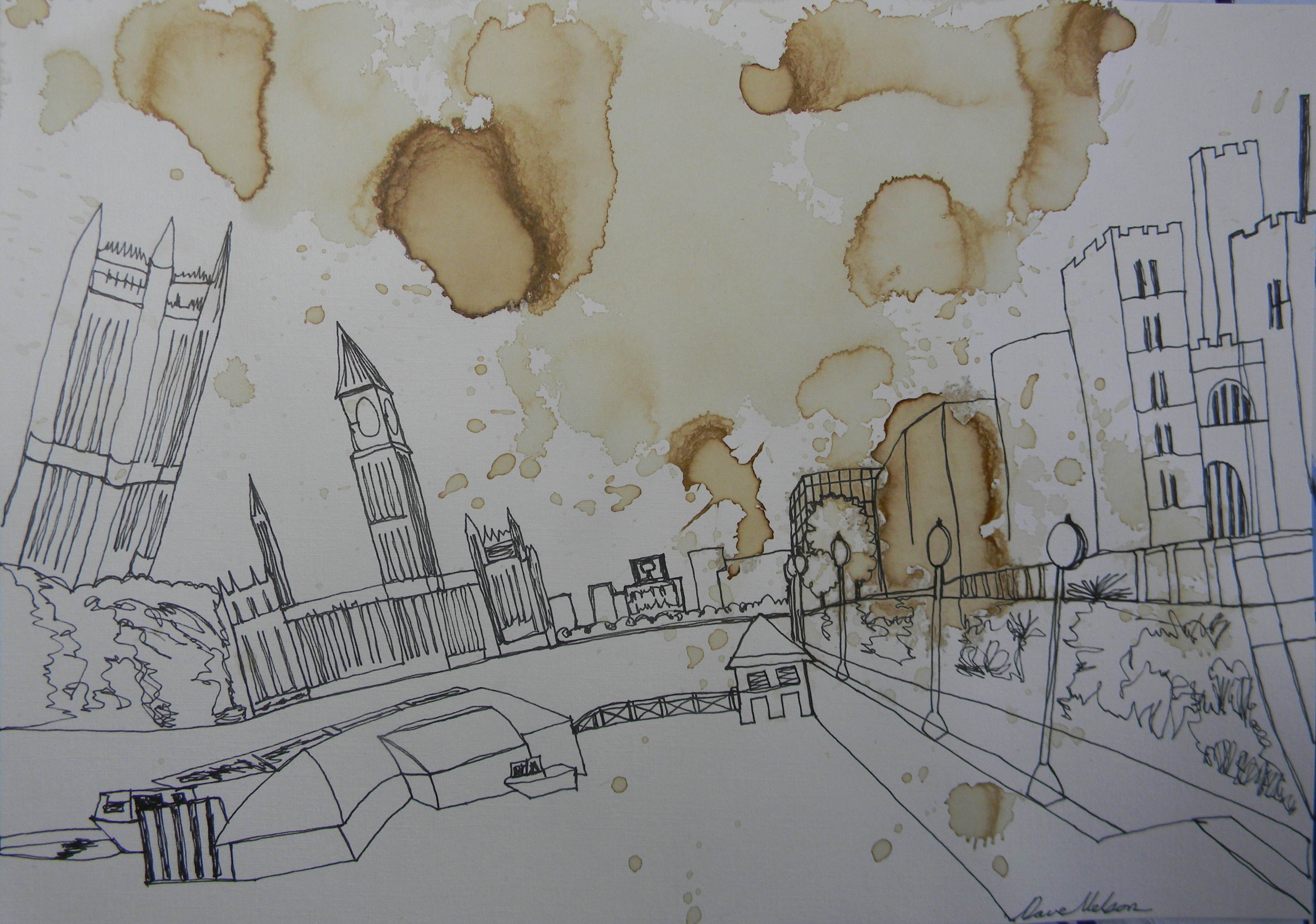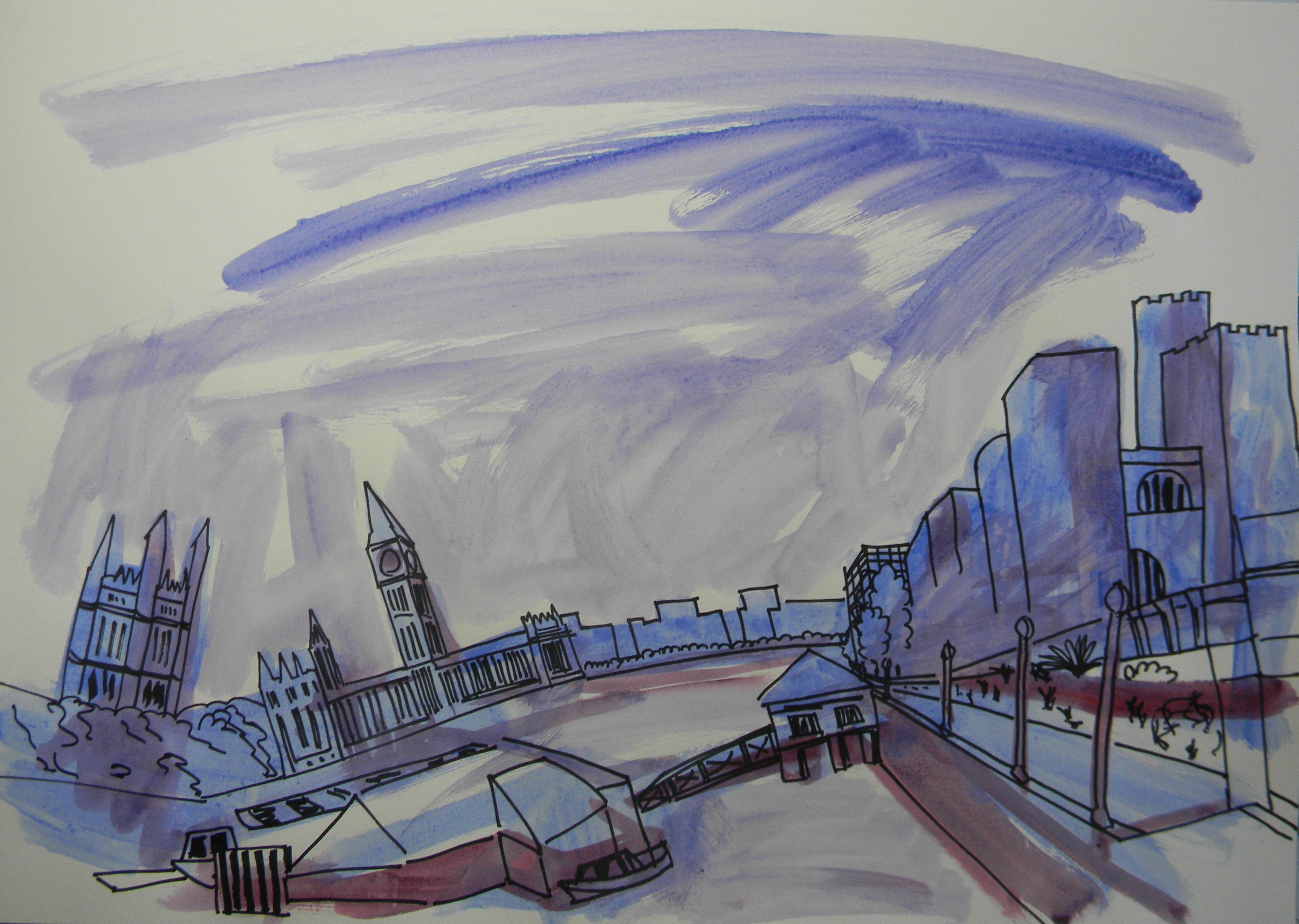 And finally I've started a mixed media piece, which is my normal style.  Collaged board, acrylic ink washes, crude pen drawing, and then paint, collage or any media that works to create the image.  Not sure how much each work has fed the next, but this picture (although not finished) definitely has a different tone to my previous work.  So one idea, 6 images, and I'm not bored with it yet!