Welcome to all new subscribers from the Landmark Arts Fair at Teddington in late May. Always one of my favourite events, and so lovely to meet so many old friends as well.
New English Art Club Exhibition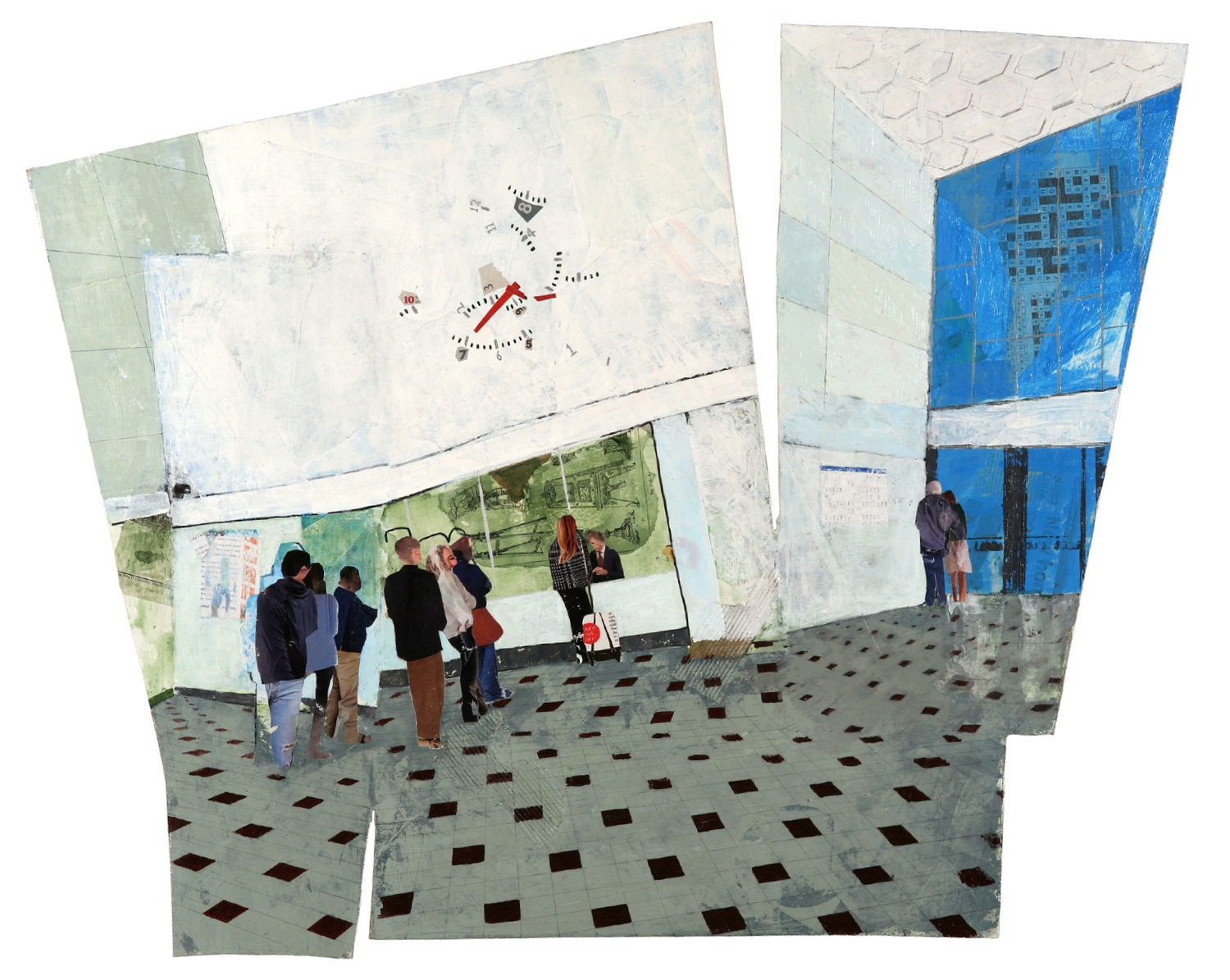 It has seemed like a long wait, having first entered in February, but the New English Art Club exhibition finally opens next week at the Mall Galleries in London. Two of my works have been selected for the show, "Leaving Home" (above), and "You're It!" shown below. I'm really excited to have these works selected, especially Leaving Home. It is a large piece for a start, which are always potentially more difficult to fit in a large Open Exhibition like this, but also the irregular shape of the board I thought might just prove too radical for them.
Although originally set up in the mid 19th century as a breakaway group from the Royal Academy, in recent years the "New English" has gained a reputation for being a little traditional in it's members and selections. So obviously doubly pleasing to be accepted, and I can't wait to see the reaction the work gets.
The exhibition is on for just 10 days, running from Friday 16th June to Sunday 25th June, but if you are in Central London at this time, it's a charming exhibition with a great deal of excellent work by many of the best representational artists working in the UK today.
There is a Private View on Thursday 15th June – if you would like to attend on this day, I have a limited number of tickets, so please do let me know, you would be most welcome.
En Plein Air
The beautiful weather at the end of May has encouraged me outside a lot more, and my growing love of outdoor working shows no signs of abating. I'm slowly developing equipment to cope better – a set of clips to stop the board blowing away was an early purchase! – and having spent a number of days outside certainly settling into it. And several people have enquired about my continental holiday, so it's certainly helping the tan! The work below was painted in Verulamium Park by the lake, for those of you who know St. Albans, on a particularly blustery day.
I put a couple of these outdoor pictures in frames and showed them at Landmark. The response was fantastic, with people engaging with them first on a very intuitive, emotional level, which is of course exactly what I wanted to achieve by painting outside. So here's hoping for a warm and dry summer!

Dave
---
Art Calendar

Exhibitions
New English Art Club Annual Exhibition, 16th – 25th June, Mall Galleries, The Mall (near Trafalgar Square), London
The two works pictured above will be in this top-notch exhibition. There is a Private View and Prize-giving on the Thursday 15th June, for which I have a strictly limited number of tickets, but to which you'd be most welcome, so please let me know.
Botanical – Fusion, 10th June – 25th June Imperial Arts Audio Gallery, 45 Station Road, Letchworth SG6 3BQ.
As part of the Letchworth Arts Festival, I will have a work and some framed and unframed prints in this small but immaculate and beautifully run gallery.
Niko Brown Gallery, 27A Baldock Street, Ware SG12 9DH. I currently have 7 pieces with this lovely spacious gallery in Ware, with mainly other local artists. Worth popping in, you may get a bargain.